Ray Gremillion
Louisiana Wrestling Hall of Fame
Wrestler: East Jefferson High School
Coach: East Jefferson High School - Division I State Championship Team in 1966; Bonnabel High School - State Championship Team in 1988
Inducted: June 7th, 2006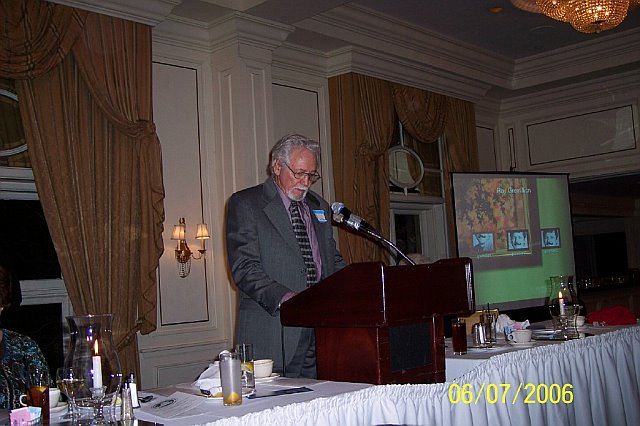 ---
Biography
-- Information provided by Bill Bofinger and Rick Zimmer
Coach Gremillion started a wrestling team at East Jefferson High School in 1963 and in 1966 East Jefferson became the first team other than Holy Cross to win the state championship since 1951. Coach Gremillion also coach Bonnabel High School to a state championship in 1988.
-- Information published on the National Wrestling Hall of Fame Website
RAY GREMILLION
1930 - 2011
It is with sadness that we announce the passing of long time educator and wrestling coach at East Jefferson High School, Mr. Ray Gremillion.
Ray attended Holy Cross High School and wrestled under the leadership of Brother Melchior Polowy, one of the founding fathers of wrestling in Louisiana.
Upon graduating from Holy Cross, he enlisted and served in the U.S. Navy until 1952 when he enrolled at South Eastern Louisiana College.
In 1963, Ray began his teaching career at East Jefferson High School located in Metairie, and introduced the sport of wrestling. He was the wrestling coach from 1963 until his retirement in 1991. His introduction and action as a high school wrestling coach as both a mentor and guide have profoundly impacted both past and current wrestling coaches and whose impact continues to foster the sport of wrestling both within the state of Louisiana and throughout our nation.
In 2006, The National Wrestling Hall of Fame, Louisiana Chapter honored Ray with the "Lifetime Service to Wrestling" Award. Ray has passed but his name will live forever at the National Wrestling Hall of Fame and Museum, Stillwater, Ok.