Jacob McMillan Invitational/Lafayette "Mighty Lion" Tournament Index
Renamed the Jacob McMillan Invitational in 2007.
---
JACOB McMILLAN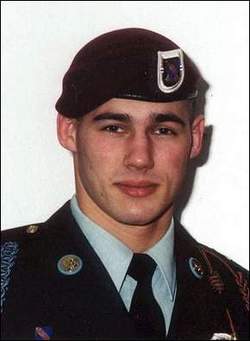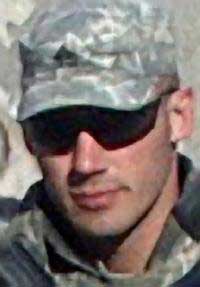 July 14, 1981, Lafayette, Louisiana - Dec. 20, 2006, Baghdad, Iraq
Staff Sergeant Jacob McMillan of Lafayette, Louisiana was a 1999 graduate of Lafayette High School where he was a member of the wrestling team. He placed fifth in the Division I 171-pound weight class in the 1999 LHSAA State Tournament. His parents are Kathryn and Gerald McMillan of Lafayette.
Jacob joined the Army after graduation and was dedicated to serving in the military. Jacob was close friends with Army Corporal Joseph C. Thibodeaux, also of Lafayette, who died Sept. 1, 2004.
Jacob served in the 1st Battalion's 501st Parachute Infantry Regiment, the 4th Brigade's Airborne Combat Team of the 25th Infantry Division, and was stationed in Fort Richardson, Alaska, prior to his deployment to Iraq. He died serving his country at age 25 of wounds sustained when an improvised explosive device detonated near his vehicle and was followed by enemy small arms fire in Baghdad.
In 2007 the Lafayette "Mighty Lion" Wrestling Tournament changed its title to the "Jacob McMillian Invitational Wrestling Tournament" to honor one of Lafayette's favorite sons.